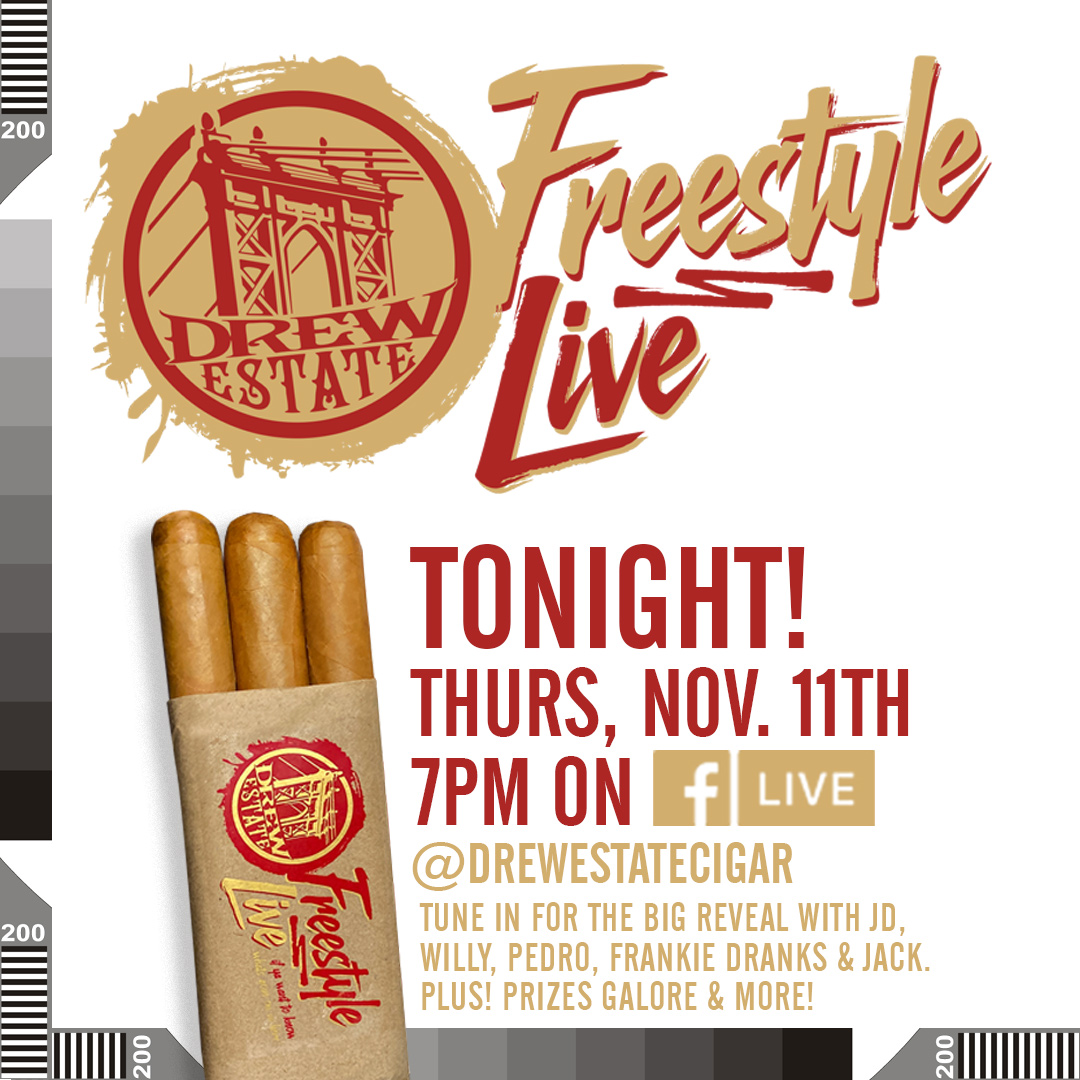 Tune In To Freestyle Live!
Right now, this very moment, Freestyle Live: Special Edition is kicking off on our Facebook Page! You have seen and smoked the amazing mystery cigar from Drew Estate, be with us as Jonathan Drew, Willy Herrera, Pedro Gomez and more reveal what is this tantalizing new offering from Drew Estate alongside some other MAJOR news!
In addition, we have giveaways galore including a killer sweepstakes for the opportunity to win a Bitcoin just by participating in tonight's show!
www.facebook.com/drewestatecigar