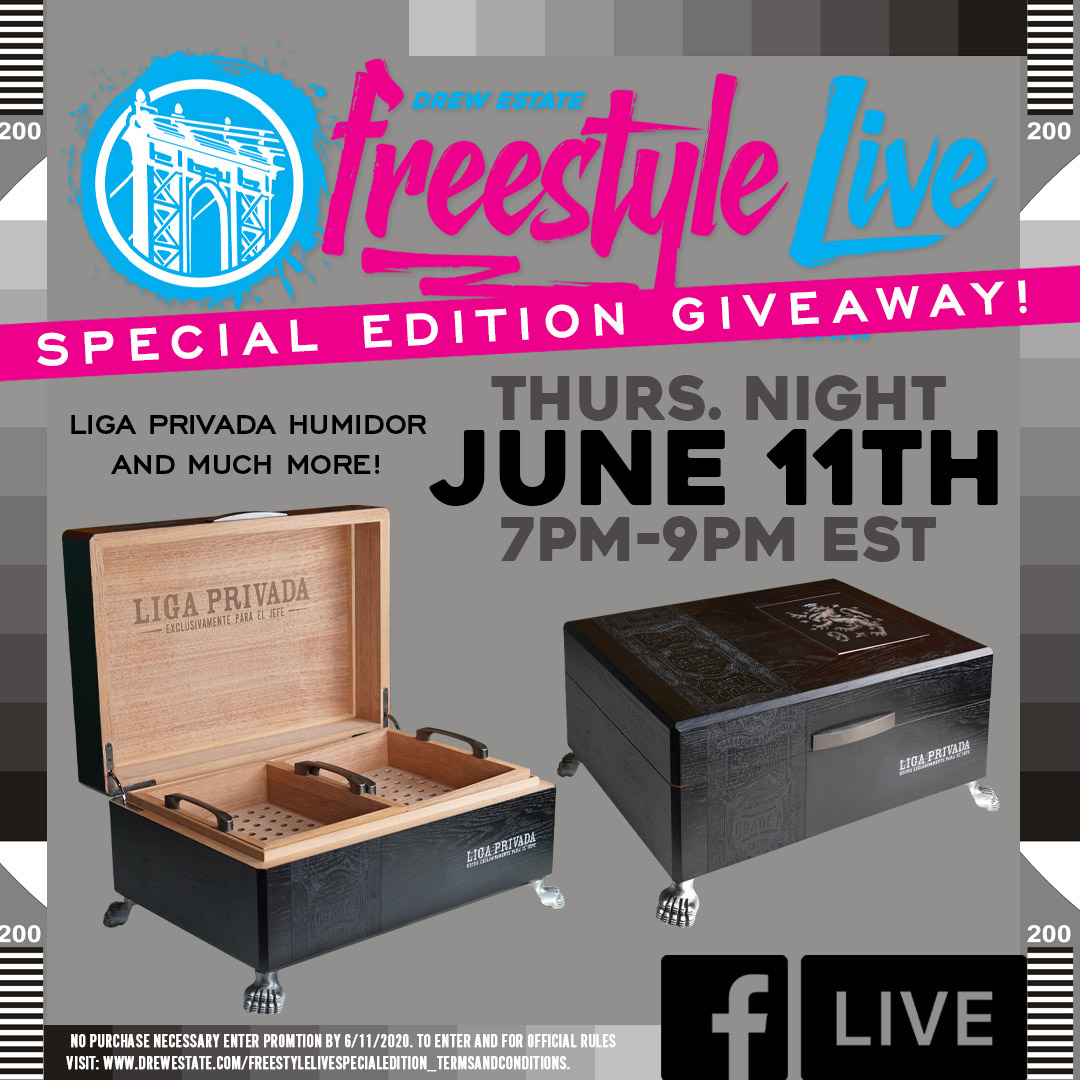 Freestyle Live: Special Edition TONIGHT with MEGA Giveaways on Drew Estate Facebook Live!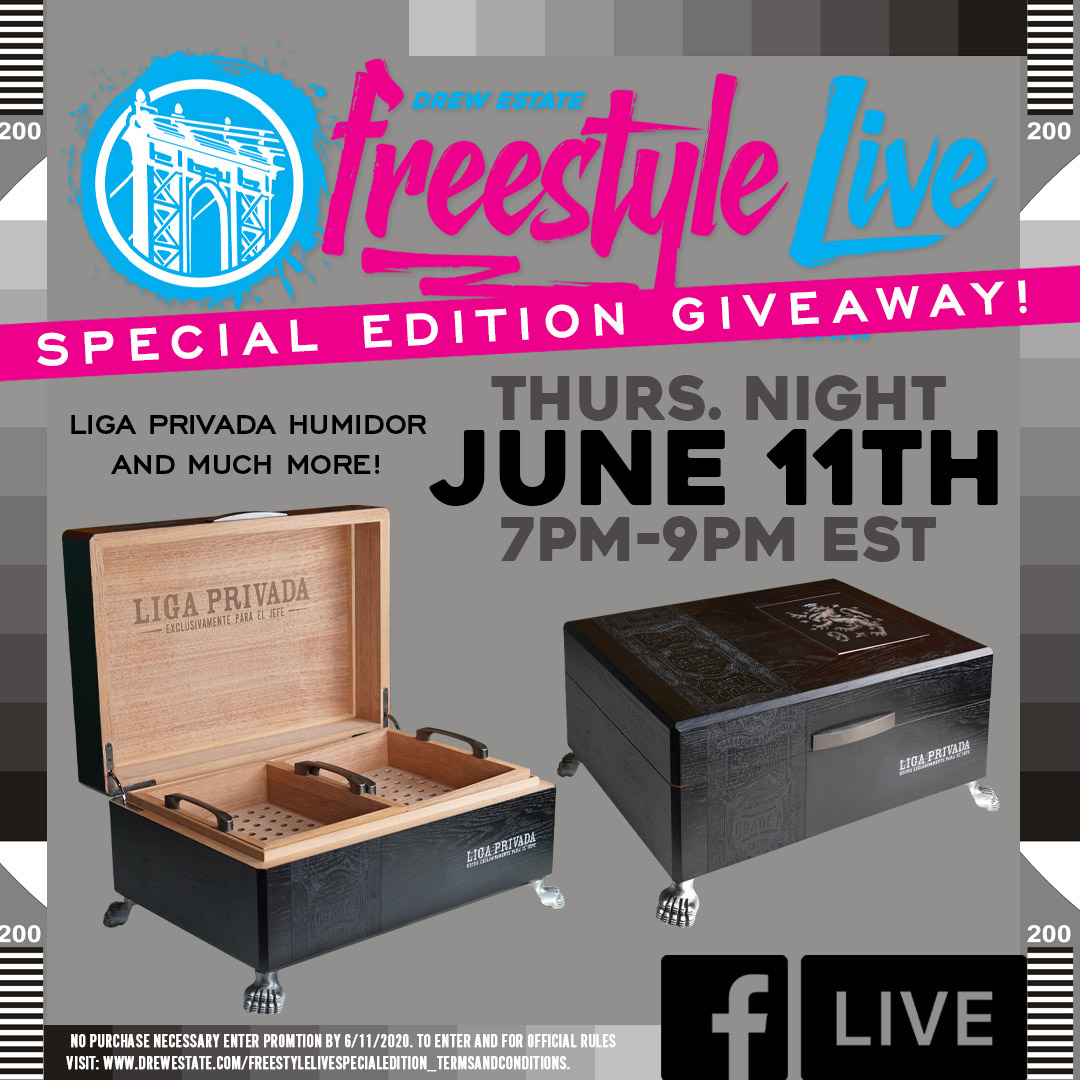 Join Drew Estate for Freestlye Live: Special Edition. Jonathan Drew, Willy Herrera, Pedro Gomez, and Juan Martinez take you through the slate of 2020 Summer Takeover releases (including Liga Privada Year of the Rat, the Herrera Esteli Connecticut Broadleaf Lancero and more) from Drew Estate and Joya de Nicaragua. Also there will be a Massive announcement live on air!
You could win a brand new Liga Privada No 9. Humidor or a Joya Antano humidor! Also Drew Estate is giving away Liga 9 toolkits complete with a custom knife, flashlight and Liga 9 backpack, a Xikar Custom Year of The Rat tabletop lighter. And the Grand Prize a Deadwood Mega Standing Ashtray! Win one of these amazing prizes simply by tuning in to Freestyle Live Special Edition at 7pm EST on Drew Estate's facebook page and asking questions about the 2020 releases!
Tune in at www.facebook.com/drewestatecigar