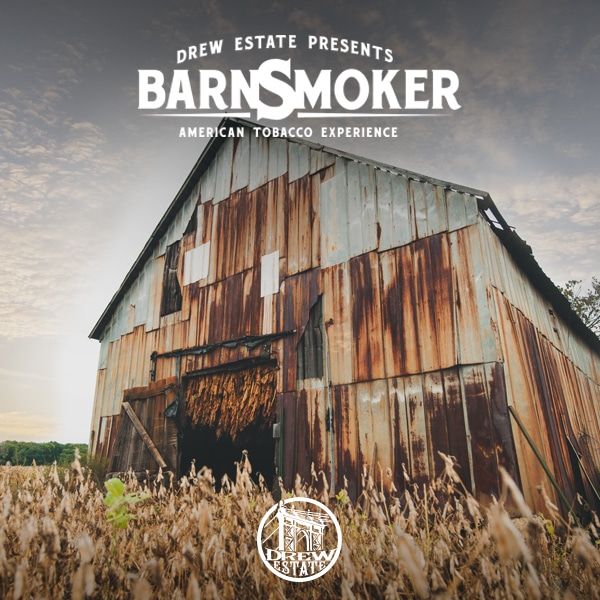 Kentucky and Louisiana Barn Smoker Tickets Drew Diplomat Pre-Sale
Diplomats! The Kentucky and Louisiana Barn Smoker Tickets are now on sale exclusively to Drew Diplomats! Grab yours today before they are gone! Visit www.barnsmoker.com to purchase.
Join Drew Estate for the 6th annual Kentucky Barn Smoker on Saturday October 5th in Hopkinsville, KY. Engage all the senses as you witness the lighting of oak, maple and hickory on fire to cure the Kentucky seed and Kentucky grown tobaccos.
It's all about the smoke! Kentucky Fire Cured cigars are hand crafted using authentic fire cured tobaccos from Kentucky and hearty Nicaraguan fillers resulting in a smoking experience like no other. Swamp Thang adds a naturally sweet candela wrapper that accentuates the fire cured tobaccos and reinforces the pioneering spirit of creating something truly new and original that only Drew Estate can. Learn about both at the Kentucky Barn Smoker!
Next up, join Drew Estate for the 3rd annual Louisiana Barn Smoker on Saturday October 26th on L.A. Poche Farm. The barrels are full of rich Kentucky seed, Kentucky grown tobacco will be fermenting and you will learn about the rich history of Louisiana tobacco and having a grand time.
The St. James P­arish is known throughout the world as the capital of Perique Tobacco. Drew Estate partnered with Mark Ryan, owner of L.A. Poche, to revolutionize the age-old process of Barrel Fermentation but with our Dark Fire Cured Tobacco from Kentucky. This tobacco is highlighted on the Pappy Van Winkle Barrel Fermented cigar which is the main highlight of the event.