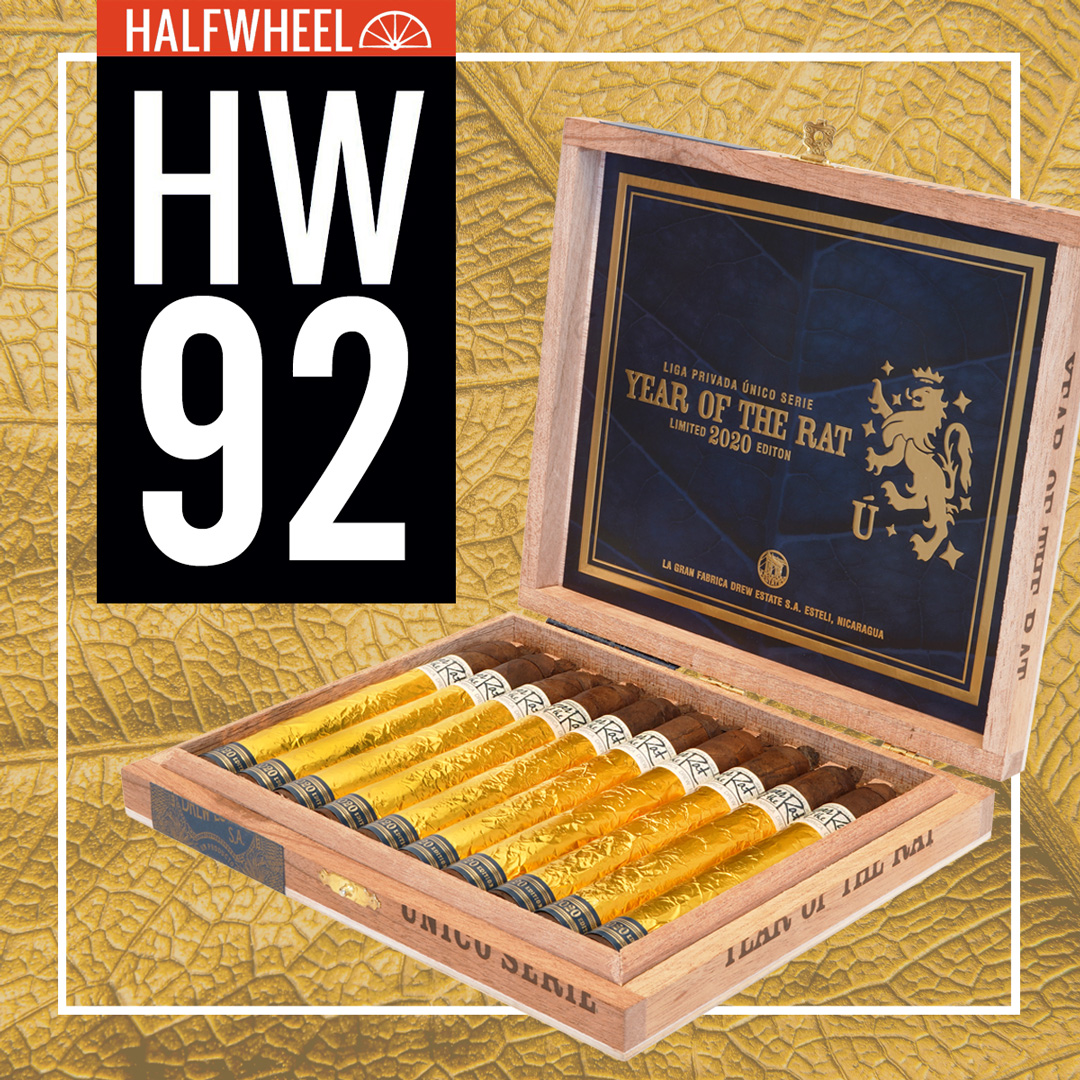 halfwheel Loves the Liga Privada Unico Year of the Rat with 92 Rating!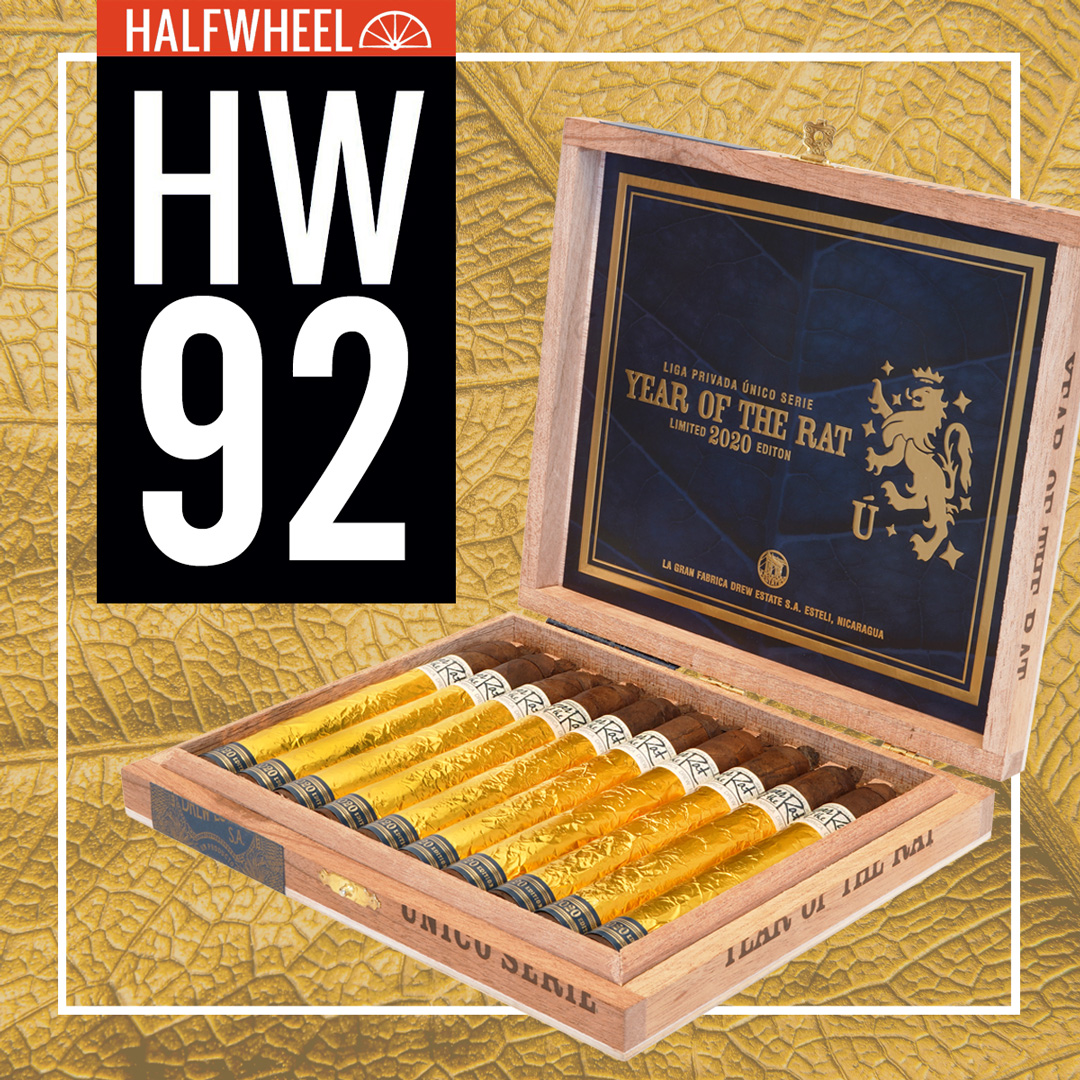 Patrick Lagried of halfwheel did a redux review of the Liga Privada Único Serie Year of the Rat and the result was an impressive 92! A redux review is when Halfwheel takes a look at a cigar they have previously reviewed to see how time and age have affected the blend.
In Patrick's own words "…I think fans of any of the Rat offerings should find this a welcome addition to the family. It capably holds its own amongst that group, as the flavors are generally well-balanced, sufficiently complex, and generally very friendly to the palate. I still find myself surprised and impressed by how subtle and creamy the cigar can be while remaining capable of delivering some more potent broadleaf notes, something that might be the most impressive and notable reason to recommend this. I'm certainly looking forward to smoking a few more to see if the consistency holds up across multiple samples, but for now, this is about as go-to of a Liga Privada as I have smoked in recent memory."
To read the full review click here.
The Liga Privada Unico Year of the Rat cigars are presented in a 5 ½" x 46 vitola featuring the iconic fan tail featured on many Unico Serie cigars. The cigar is highlighted by a lush Connecticut Broadleaf capa with a flavorful Brazilian binder and rich Nicaraguan and Honduran fillers. Each Year of the Rat is wrapped in gold foil packaged in a beautifully embossed, blue Liga Privada Unico box.
halfwheel is also running an amazing Drew Estate Giveaway for a Drew Estate Prize Pack. In the pack is a Drew Estate Survival kit with a Liga 9 Backpack, a Liga 9 Flashlight, a Liga 9 knife and a Year of the Rat custom Pewter Ashtray! To enter comment on any of the posts Halfwheel publishes from July 6-13, 2020 (other than this post) and you'll be entered to win. For the full rules and pictures of the giveaway head here!
Finally, to get your hands on some Year of the Rats you can head to drewestate.com/events to see a full list of every Drew Estate Virtual Event. Each of these events will receive 4 boxes of Year of The Rats and you can attend from your cell phone!