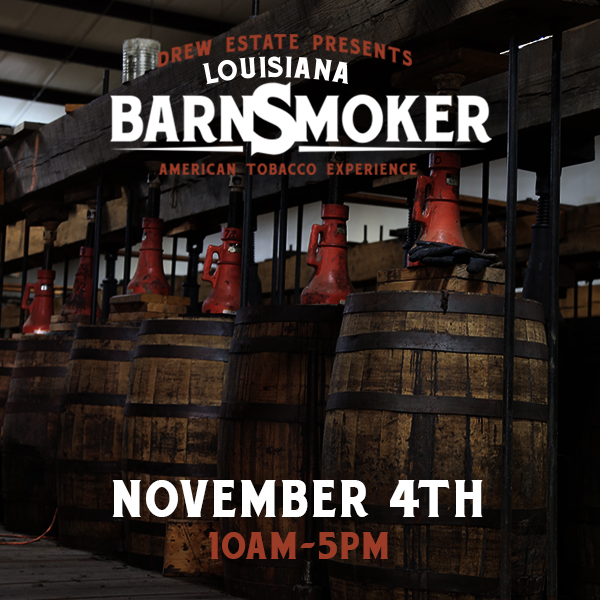 Louisiana Barn Smoker Tickets on Sale Tomorrow!
TOMORROW! We are launching the FIRST EVER Louisiana Barn Smoker! The Barn Smoker will be November 4th from 10-5:00pm in Convent, LA. Tickets are limited so act fast! Drew Diplomats will have 30 minutes early access to purchase!
We look forward to seeing you!