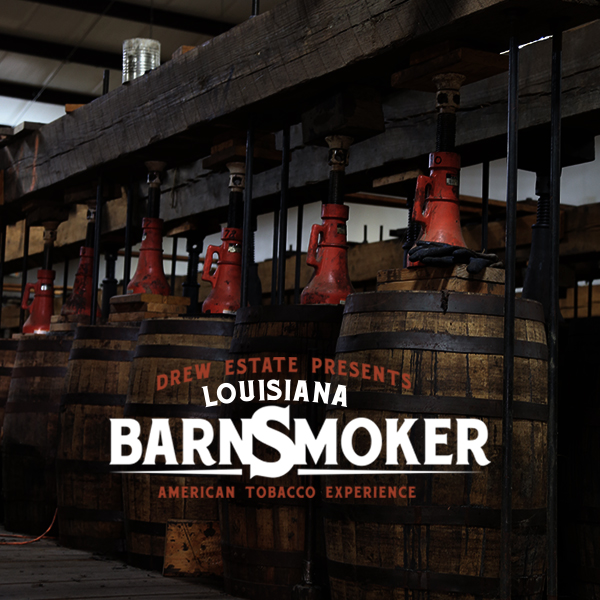 Louisiana Barn Smoke Drew Diplomat Pre-Sale LIVE!
Tickets are now on sale Early Access for Drew Diplomats at www.barnsmoker.com ! Today, Drew Estate announces the newest addition to the Barn Smoker Program, the Louisiana Barn Smoker on November 4, 2017!
The Louisiana Barn Smoker will take place from 10am – 5pm and is located at :
L.A. Poche
6066 LA-44
Convent, LA 70723
Ticket price includes access to the Barn Smoker Event, a tour of the farm and food and drinks. Included is a coupon to redeem for the cigars below for an additional $10 which will be available at the event to each attendee. In order to redeem the coupon, you must meet the minimum age requirement to purchase tobacco in the state of Louisiana and present a valid ID. The voucher will be for the following 10 cigars:
Larutan NDB
Larutan Dirt Torpedo
Florida Sun Grown Toro
Pappy Van Winkle Barrel Fermented Toro
Pappy Van Winkle Barrel Fermented Edition Limitada
Pappy Van Winkle Tradition Toro
Pappy Van Winkle Tradition Lonsdale
Kentucky Fire Cured Flying Pig
Liga Privada Unico Serie Velvet Rat
Liga Privada Unico Serie A
Other surprises will also be in your entry pack. Water and soft drinks will be provided. Food will be Cajun style catering. Raffle tickets will be available via donations to Cigars for Warriors.